It's Christmas, and Santa is a busy guy this year, bringing joy to a variety of houses. Mr. Stork, on the other hand, isn't getting a break. By the end of the day, he'll be dripping wet. In the upcoming episode of Young and Restless, find out what happens!
The Newmans, Victor and Nikki, and the Fishers will all get a large bundle of joy in the following episode.
Joy in Joy | Young and restless
Nikki goes on a ride and returns with a surprise for Victor. She transports an adorable infant in a carriage she discovered on a bale of hay. Concerned about the baby's wellbeing, the two summon an ambulance right away. The big question is, how did it get here in the first place?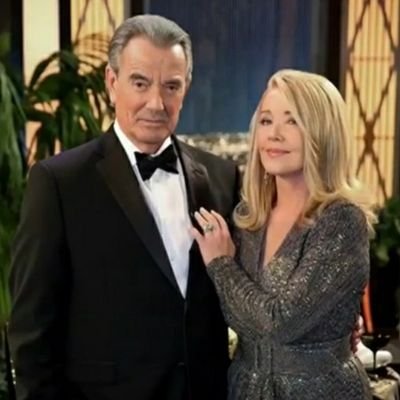 At the same time, the security team locates and transports the baby's mother to the Newman Ranch. Joy is the tiny joy's mother, and Sasha is the mother. The mother and the infant had to go through a lot. Because Sasha was unable to care for her child, she decided that placing the baby with a rich family would be in both the kid's and her best interests.
Greetings, New Daddy
Nikki, on the other hand, is determined to keep love and families together no matter what. She will go to any length to ensure the family's success. Similarly, Sasha's wildest fantasy has just come true. It is, without a doubt, a Christmas miracle! Another intriguing topic is if Sasha is merely a minor character or whether there is more to the narrative than meets the eye.
Kevin, on the other hand, will be treated to a delicious treat on New Year's Day. Chloe and Kevin are now at Crimson Height. Both are assisting Santa in distributing gifts to children. Chloe then calmly sits Kevin down and informs him of the momentous news. Kevin is, in fact, a soon-to-be father. Kevin gets off to a great start after missing the most of Bella's daddy-daughter time. Now he can do it again, but this time properly!
Learn more about these New Year's newborns in the next episodes. On weekdays, Young and Restless airs on CBS!