Learn more about Ray Tabano, Steven Tyler's longstanding buddy and cofounder of Aerosmith. What has he been doing since leaving the band? 
Members of world-famous bands had a history of quitting just as they were about to break through. Ray Tabano was the Aerosmith's Pete Best, if The Beatles had Pete Best.
The 73-year-old musician is a co-founder of the band and Steven Tyler's boyhood pal. Before being sacked by Aerosmith's previous managers Steve Leber and David Krebs, he was the rock group's original rhythm guitarist. From 1972 until 1984, the partnership managed Aerosmith and are credited with launching the careers of AC/DC, the Scorpions, Def Leppard, and Joan Jett, among others.
Ray Tabano, on the other hand, demonstrated that it is possible to quit a band without causing controversy or facing a lawsuit. He is a fan of Aerosmith to this day.
QUICK FACTS
Full Name

Raymond Jay John Tabano

Professional Name

Ray Tabano

Also Known As

Crazy Raymond

Age

73 yo

Date of Birth

23 Dec 1946

Place of Birth

The Bronx, New York

Height

5'8 (1.77m)

Weight

70kg (155 lbs)

Ethnicity

Caucasian (American)

Lives in

Yonkers, New York

Hair Color

Gray

Eye color

Dark brown

Profession

Musician, Guitarist, Chef, Entrepreneur, Band Manager

Education

French Culinary Institute

Roosevelt High School

Relationship status

Married 

Wife

Lorraine Capaso Tabano

Son/ Daughter

Unknown

Zodiac Sign 

Capricorn

Net worth

$ 3M

Hobbies

Playing music, playing golf

Social media Presence

http://www.crazyraymond.net/

https://www.facebook.com/CrazyRamond/

Trivia

May 30th is

declared

as Ray Tabano Day in his hometown in Yonkers, NY. 
 Ray Tabano and Steven Tyler Early Life
Childhood friends Steven Victor Tallarico, later known as Steven Tyler, and Raymond "Crazy Raymond" Tabano lived in the northeast area of Yonkers, New York, before creating the Aerosmith. Roosevelt High School was their alma mater.
In his autobiographical book, Does The Noise In My Head Bother You,  Steven Tyler shared his lifelong friendship with Ray started when he yelled at him to "stay off his vines" while the latter was climbing a tree. Two days later, Ray, in Steven Tyler's words, "beat the shit out" of him but also recruited him to join the Green Mountain Boys Gang. Gang membership, which he said was more like a club, meant protection from thugs and fascination from girls into "assholes".     
Ray's father had a tavern on Morris Park Avenue in the Bronx, and Steven, then 14, used to frequent it, drinking beer and singing with Ray.
Tyler claims in his book that the two were later expelled when an undercover cop arrested them for using marijuana.
The Strangeurs/ Chain Reaction with Tabano and Tyler 
Tyler and Tabano went on to establish The Strangeurs, their first band.
Tabano and Alan Strohmayer played bass; Barry Shapiro and Tyler played drums, with Tyler also singing; Don Solomon played keyboards and sang; and Peter Stahl played guitars. The Strangeurs quickly gained a following as a cover band in New York and the surrounding New England area, where they were renowned as a party band.
The Strangeurs' name was then changed to Chain Reaction, and they lasted from 1964 until 1968. The rock group had a moderate amount of popularity and opened for well-known acts such as The Beach Boys, The Byrds, and The Yardbirds.
They released two songs "You Should Have Been Here Yesterday" / "Ever Lovin' Man" and  "The Sun" / "When I Needed You"– which was included in Aerosmith's 3-disc set "Pandora's Box"  in 1991.  
Origins of Aerosmith
Tyler and Tabano relocated to Boston to start a new band, with the latter also founding a leather goods shop.
Tyler had previously met Joe Perry (guitarist) and Tom Hamilton (bassist) in New Hampshire. They'd also relocated to Boston, and all they needed was a drummer to complete the lineup. When (future) drummer Joey Kramer strolled into Tabano's "The Yellow Cow" store one day to ask if Tabano could arrange him an audition, the band was established. He did, and the rest is history, as they say.
Ray Tabano: Aerosmith Guitarist   
Tabano played rhythm guitars for the Aerosmith, which was formed in 1970. Because he was uncommitted, he quit after one and a half years. There were rumors that Ray couldn't play the guitar. The other band members, particularly close buddy Tyler, would constantly tell him to "practice." The band has made no statement refuting or confirming this.
As a result, Tabano was replaced by Brad Whitford in 1971. Whitford noted in an interview that it was strange having the person he replaced still be a part of the band. He added that "Crazy Ray" was heavily involved in marketing, including organizing the band's fan club, developing the band's initial logo, and creating one-of-a-kind product items.
Ray Tabano was a member of a commune. 
After all, it was the 1970s, and he and several Yonkers pals relocated to Brooks, Maine to live in a commune immediately after quitting the band.
Tyler approached Tabano to re-join the band once they were signed and recorded their debut album, but he declined. Tyler phoned again a year later, and Tabano, who had grown bored of life in the commune, returned to Boston.
Tabano: Working in the Backseat
From 1975 through the 1980s, he re-joined Aerosmith but had given up performing in favor of working at the "Wherehouse," a warehouse that Aerosmith rented out for various uses. The band's office, garage, hangout spot, and recording studio were all located at 55 Pond Street in Waltham, Massachusetts.
Tabano created the band's merchandising line and designed the band's signature emblem — the winged "A" — while serving as the band's Marketing Director. Aero Force One, the band's official fan club, was founded at the Wherehouse. The first Aerosmith merchandising flyer was inserted within the 1977 album "Draw the Line." The product was quickly purchased by ecstatic enthusiasts. Tabano's marketing strategy paid well. To this day, the band continues to sell products.
He was sacked by then-Aerosmith bosses Steve Leber and David Krebs in 1979 after allegedly demonstrating erratic conduct and showcasing his "Crazy Raymond" side.
Ray Tabano's Post-Aerosmith Career 
Tabano stayed in Boston and managed a few local artists. He established a production and merchandising business. After a few years, he was compelled to give up due to industry issues. After divorcing his wife in the 1980s, he returned to Yonkers, where he was born.
Ray formed Crazy Raymond & the Watchdogs with musicians from his hometown of Yonkers and toured the New England region for three years. The band performed in local bars and concert venues, including the Mama Kin Music Hall in Boston, which was owned by Aerosmith at the time.
However, Steven Tyler and Ray Tabano's friendship remained strong, as the two were frequently seen on stage together with Ray's band.
Ray later graduated from the French Culinary Institute with a culinary degree and worked as a hotel chef in Manhattan. He went on to start 5 Star Gourmet Catering, a catering firm.
Pawn Stars' Ray Tabano 
Tabano sells two Aerosmith limited edition tour shirts to Rick Harrison in a 2015 best of Pawn Stars video broadcast on YouTube. Tabano explained how he acquired the shirts by saying he was a founder member, which raised Harrison's eyes.
The band signed one of the shirts, while the other had Tyler and Tabano's names on the tag. Tabano had hoped to sell them for $3,000, but an appraiser only gave them a value of $2400, which Tabano said was well below their worth. Harrison and Tabano haggled until they agreed on a price of $1100.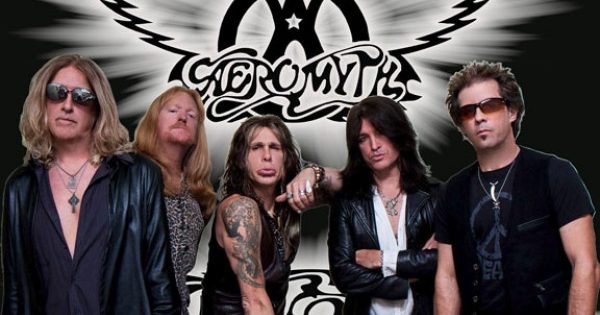 American Pickers' Ray Tabano 
In 2018, Tabano featured in an episode of American Pickers titled "Roll Like a Rock Star," in which he verified an International Harvester Metro Van as belonging to the band Aerosmith. The van, according to Tabano, is their "rolling hotel."
The antique vehicle was discovered partially buried on Phil's farm in Chesterfield, Massachusetts, and revealed an Aerosmith logo that differed from the band's current design. Phil phoned Mike Wolfe and Frank Fritz to see whether the vehicle was what he thought it was.
Aerosmith repurchases a van
The owner decided to sell it to Wolfe for $25,000 after verifying its noteworthy history. They renovated it on behalf of Aerosmith, who then purchased it.
Aerosmith performed at MGM Springfield and has a Vegas residency for their Deuces Are Wild concerts, which include the vehicle.
Ray Tabano: Net Worth
| | |
| --- | --- |
| Estimated Net Worth 2020  | $3M |
| How Much Did Ray Tabano Earn Last year? | $500K |
| What is Ray Tabano's Income Sources? | Catering Company, Gigs, Managing Bands, occasional TV appearances  |
| How Much Does Ray Tabano Earn from His Catering Company? | $10K-20K/mo |
| How Much Does Ray Tabano  Earn from managing bands and gigs? | $10K-20K/mo |
He worked as Aerosmith's marketing director for several years, creating a variety of items before being fired in 1979 on allegations of conducting business behind the band's back. The trades' details are unclear. He might have easily made $2 million for years of dedication to the band.
Ray went on to manage and establish local bands after Aerosmith, which he still does today. He earns around $10,000 per month on average, including gig earnings.
His brief appearances on TV series like Pawn Stars (2015) and American Pickers (2018) are likely to have netted him an extra $15,000. A significant part performer can earn at least $5k for a 30-minute show, and $8k for a one-hour show, according to the 2017 Screen Actors Guild (SAG) rate sheet.
Ray Tabano's Musical Groups 
Tabano has been composing music for the past six years, according to his website. In addition, he is starting a new band called "The 3Rd Step." New songs will be recorded, and Steven Tyler will appear on stage with him for one or two of them.
In the next months, Tabano plans to do more road trips and perform more events. He may be contacted through Lisa Martineau ( [email protected]).